Vidya Academy of Science & Technology
A unit of Vidya International Charitable Trust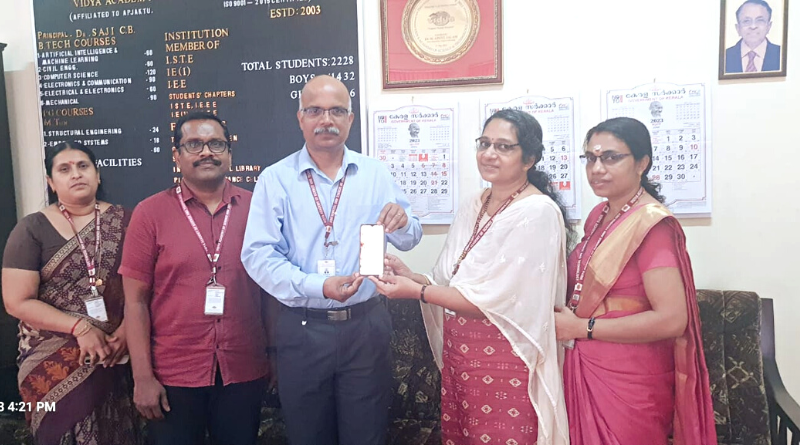 With an aim to connect the staff members, and students through an easy to use Android Application,the Dept of Computer Applications launched an Android app developed principally by Dr V N Krishnachandran (former HoD, CA Dept) as part of the decennial celebrations of the Department of Computer Applications on 20 January 2017.
The Department is now modified the App is and the new App is officially released by Dr Saji C B (Principal) on 02 May 2023 in the presence of MCA team led by Dr Reji C Joy (HoD, CA Dept). Vidya Mobile App core team members consisting of Mr Sajay K R (Asso Prof, CA Dept), Ms Siji K B (Asst Prof, CA Dept), and Ms Jyothi P R (Lab instructor, CA Dept) have taken immense effort for the successful release.

More info :
https://news.vidyaacademy.ac.in/2023/06/22/re-launching-of-vidya-mobile-an-android-app-for-vast-thrissur/
Information
Address
Vidya Academy of Science & Technology
Thalakottukara P.O., Kecheri, Thrissur - 680501, Kerala, India
Phone: +91 4885 287751, 287752
Fax: +91 4885 288366
E-Mail: principal@vidyaacademy.ac.in
locate us
Affiliated to APJ Abdul Kalam Technological University & Approved by AICTE | ISO 9001 : 2015
Copyright © 2023, www.vidyaacademy.ac.in. All Rights Reserved.