Vidya Academy of Science & Technology
A unit of Vidya International Charitable Trust
VRC (Vidya Research Center)

Phone / email
04885287751
04885287752
vrc@vidyaacademy.ac.in
About
The objective of Vidya Research Center (VRC) is to inculcate research culture among Vidya students and staff through various activities. Instilling the research aptitude and attitude among students in the early stages of their academic careers is always a priority at Vidya. VRC plays a supervisory role for research activities that are not part of regular academics.
The activities include supporting faculty members in preparing and submitting proposals to funding agencies.
Ensuring the successful completion of sanctioned projects for faculty members.
Provide support to UG and PG students for their regular academic projects.
Organize training programs to research aspirants in academic research.
People
Activities
The main activities are:-
Funded Research Projects
Student Projects
Faculty Projects
Workshops
Internships
Trainings
Projects
1. Title: Prediction of Process induced deformation and residual stresses in FRP composite laminates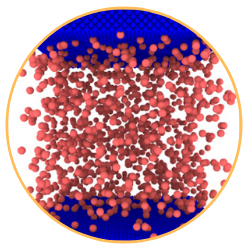 Funding: RESPOND, ISRO
PI: Dr Sooraj K Prabha
Co-PI: Praveen A P
Status: ongoing
2. Title: Determination of energy and momentum accommodation Co-effcients for a pressure driven flow in a rarefied medium using molecular dynamics.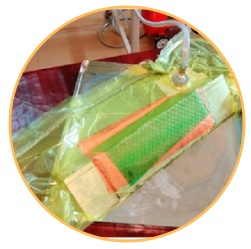 Funding: SERB
PI: Dr Sooraj K Prabha
Status: ongoing
3. Title: Development of electromagnetic interference shielding gaskets from polyaniline wrapped grapheme nano sheet/polyurethane composites.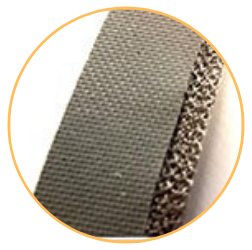 Funding: CERD, KTU
PI: Dr. A.P. Sobha
Status: ongoing
4. Title: Application of Geotextiles as Filter in Embankment Portion of Dams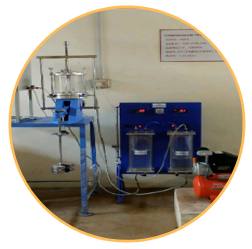 Funding: CERD, KTU
PI: Dr Abhilasha PS
Co-PI: Seetha Pisharikkel
Status: ongoing

5. Title: To develop a system based on image processing tools for real time monitoring of wear and tear of metal cutting blades.
Funding: CERD, KTU
PI: Dr S Swapnakumar
Status: ongoing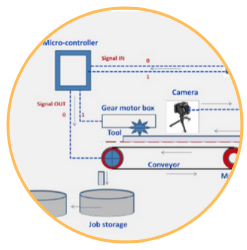 Information
Address
Vidya Academy of Science & Technology
Thalakottukara P.O., Kecheri, Thrissur - 680501, Kerala, India
Phone: +91 4885 287751, 287752
Fax: +91 4885 288366
E-Mail: principal@vidyaacademy.ac.in
locate us
Affiliated to APJ Abdul Kalam Technological University & Approved by AICTE | ISO 9001 : 2015
Copyright © 2023, www.vidyaacademy.ac.in. All Rights Reserved.