Vidya Academy of Science & Technology
A unit of Vidya International Charitable Trust
WELCOME TO

Vidya Academy of Science & Technology

Vidya Academy of Science & Technology (VAST) is a state-of-the-art engineering college conforming to international standards. This model engineering college is approved by AICTE vide approval NO./06/ KER/ENGG/2002/91 dated 12/05/03 and affiliated to APJ Abdul Kalam Technological University and the University of Calicut. In few years VAST has evolved and achieved recognition as a notable School of Engineering with...
Zonal Lead Partner with Royal Academy of Engineering,UK

Vidya becomes Zonal Lead Partner in a project from Royal Academy of Engineering, UK

Gold Medal in Rural Boxing Championship

Mr. Akshay Dileep of 2016 PE pass out has secured Gold Medal in the Indo-Nepal Goodwill International Rural championship held at Nepal 27 and 28 May 2018 in the 75kg Middle weight category.

B. TECH. (HONOURS) @ VIDYA

Vidya Academy of Science & Technology (VAS) has B.Tech progammes which are NBA Accredited and hence all B.Tech programmes which are mapped to M.Tech programmes can offer B.Tech Honours degree.

OISCA award for Vidya

The College has been presented with OISCA-International (Organization for Industrial, Spiritual and Cultural Advancement International) award given to organisations engaged in environment protection...

VAST is now a member of the UNAI

Vidya Academy of Science and Technology is now a member of the United Nations Academic Impact (UNAI).

Hasti Griha, startup fetches grant of 2 lakhs

Kerala Startup Mission (KSUM), the implementing agency of Government of Kerala for entrepreneurship development and incubation activities in Kerala, conducted a programme called "IEDC Summit" on...

Vidya gets ISRO project worth 13.14 lakhs

The Indian Space Research Organisation (ISRO) has sanctioned an amount of Rs.13.14 lakhs for carrying out a project titled "Prediction of Process Induced Deformations and Residual Stresses in Fiber...

SERB grants project worth 30 lakhs to Vidya

Science and Engineering Research Board (SERB), Department of Science & Technology, Govt. of India, has sanctioned a research project titled "Determination of energy and momentum accommodation...

ECOSYSTEM AWARD 2017

Sarath Sasikumar, Sethu E.P of s4 EC B and Athul of s4 EC A [2015 admn] won the first prize in Dr. APJ Abdul Kalam Innovation Ecosystem Awards 2017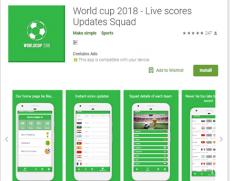 WorldCup'18 App
An app for all football lovers developed by Students of Vidya (S6-CSE)
Information
Address
Vidya Academy of Science & Technology
Kurumal,Thalakottukara P.O., Near Kaiparambu, Thrissur - 680501, Kerala, India
Phone: +91 4885 287751, 287752
Fax: +91 4885 288366
E-Mail: principal@vidyaacademy.ac.in
locate us
Affiliated to APJ Abdul Kalam Technological University & University of Calicut Approved by AICTE | ISO 9001 : 2015
Copyright © 2018, www.vidyaacademy.ac.in. All Rights Reserved.